The demand for small, compact, and subcompact cars is increasing by the minute. Urban areas are getting crowded and those big trucks and SUVs are just too big for the modern city life. Over the years, many automakers in many countries have developed and manufactured small cars that fit the new mould of the crowded urban lifestyle.
Check out some of the tiny cars in the world in this not-so-small car list. Don't let the size of these images deceive you! These are truly some of the smallest cars in the world.
1. The Ford Ka
Small impact Ka-r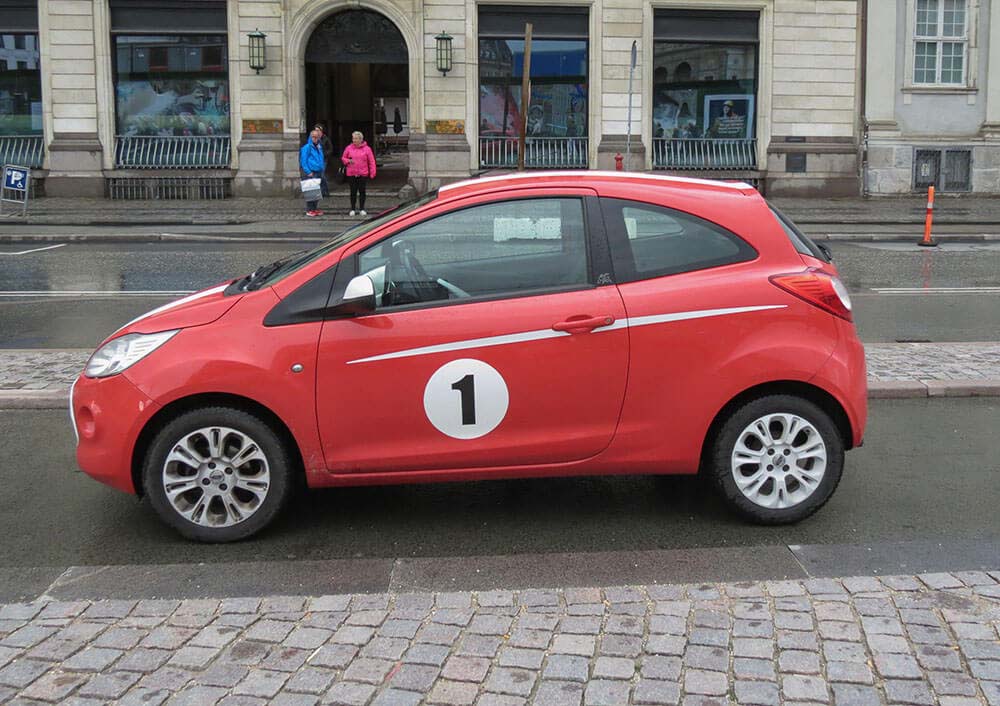 Size:
Length: 154.7 in
Width (including side mirrors): 75.2 in
Height: 59.9 in
First introduced in the 90s is the Ford Ka, the mini-me of the Ford Fiesta, which measures 1.73 inches smaller. The Ka in its second generation transitioned from a city car to a subcompact car, wherein its third generation reigns for being slightly taller than most other subcompacts on the market.
2. Bolloré BlueCar
Really Small Car of Italy
Size:
Length: 129.9 in)
Width: 67.7 in
Height: 63.4 in
The three-door, four-seater Bolloré BlueCar designed by Pininfarina first production year was in 2011. While it might have been the new 'blue" kid on the electric block that year, it became extremely popular in 2012 and was the top seller in Italy as a highway-capable EV
3. Think City Car
Tiny Car of Norway
Size:
Length: 123.7 in
Width: 65.3 in
Height: 62. 8 in
This little guy is a Norwegian built electric city car that was produced for a short period, between the years of 2008 and 2012. The highway-capable two-seater compact EV was 100 percent electric with zero emissions Unfortunately, this super small eco-friendly EV's lifespan was short-lived (much like its height) due to financial strife in Finland during that year span.
4. Daihatsu Copen
Small Sports Car of Japan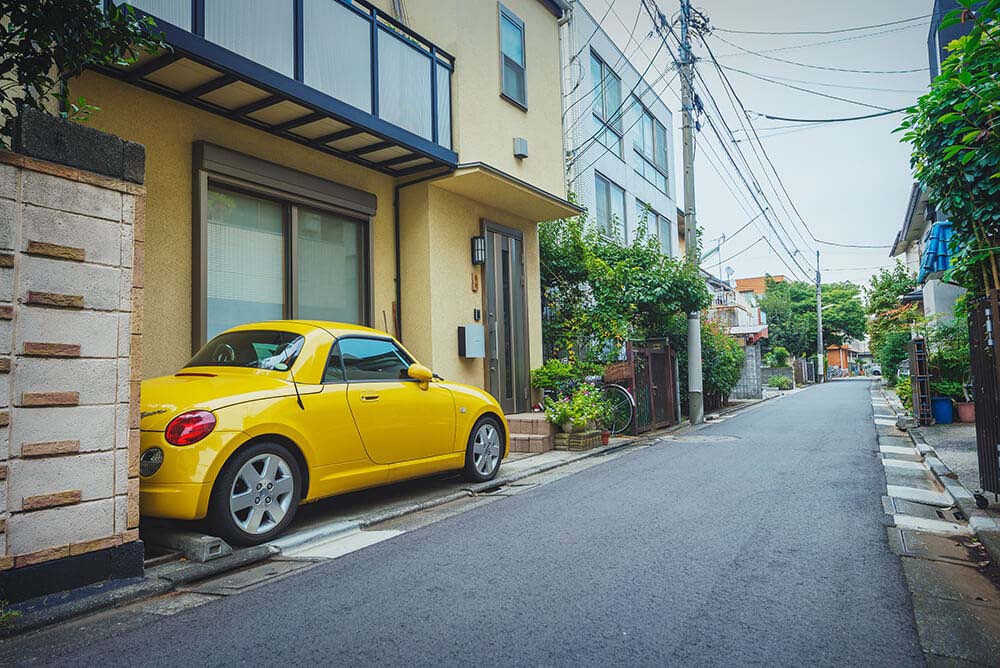 Size:
Length: 133.7 in
Width: 58.1 in
Height: 1st gen, 49.0 in & 2nd gen, 50.4 in
The cute little roadster with its aluminum retractable hardtop first debuted in 1999. Since then, not much has changed in terms of its exterior, except for an added 80s style in its the latest generation. This supermini is known to be a little speed demon and actually quite fun to drive. It has been compared to the 1960s Austin Healeys for those that love their British thrill rides.
5. Smart ForTwo
Small Car with a Big Reputation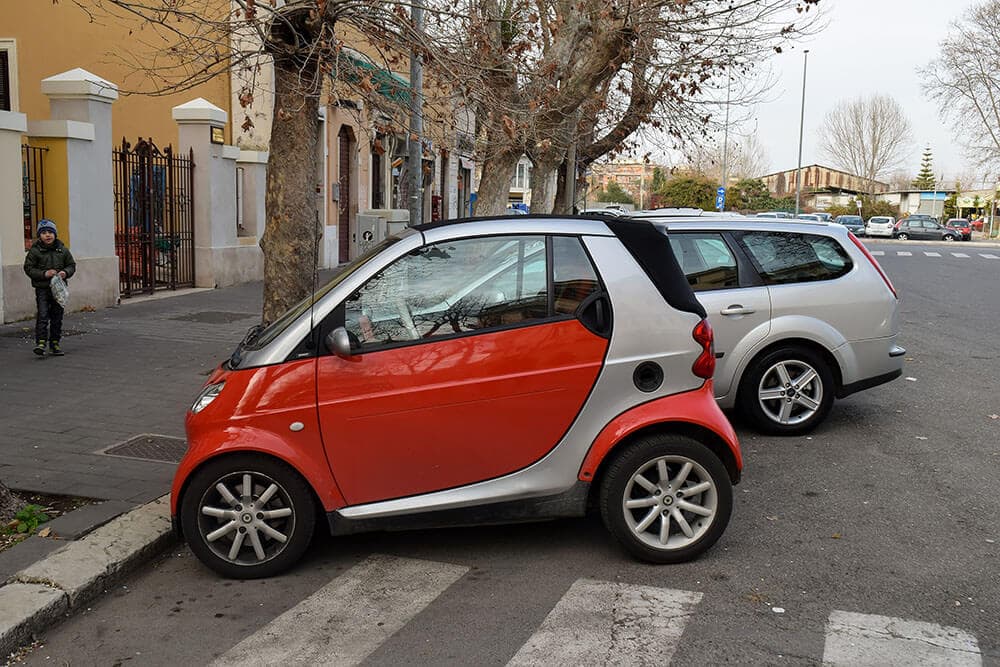 SizeL 2017 Model:
Length: 106.1 in
Width: 65.5 in
Height: 53.3 in
The Smart ForTwo made its official debut at the 1997 Frankfurt Motor Show and then became available to the public in 1998. Since its release, the very small car has become one of the biggest, smallest cars in the world. As of 2015, over 1.7 million units sold worldwide. Today, it continues to be one of the best small cars available.
6. Kandi Coco
Super Cheap, Small Car of America
Size:
Length: 103.6 in
Width: 60.9 in
Height: 61.5 in
No, we're not talking about deliciously small chocolate here… Also known as the KD08E, the Kandi Coco, is another small electric vehicle available in the US (like the Ford Ka). Not only is this one of the smallest cars in the world, but it is also one of the cheapest. Very cheap. You can own one of these little cars for just $865! This car is just so cute, we could eat it! Guess we were talking about chocolate after all.
7. Reva G-Wiz
Micro Car of the UK
Size:
Length: 100 in
Width: 51 in
Height: 59 in
This micro electric car was initially only available in the UK. The tiny car is geared specifically for city driving and city driving only. Its total range on a fully charged battery is only 79 miles plus a bonus 8 miles if you get stuck. You wouldn't get very far on the highway with this lil' guy! For this reason, the tiny car did not gain speed in other countries and as of 2012, production of the small car stopped.
8. Tango by Commuter Cars
The Very Small Celeb Car
Size:
Length: 101.0 in
Height: 61.0 in
Width: 39.0 in
This super small sports car isn't only known for being extremely narrow, but also due to its very first customer being a superstar. George Clooney was the first person to hop into the driver's seat of his own Tango. The car has also been spotted in the HBO's TV Series "Silicon Valley". Beyond its celebrity lifestyle, this tiny car has some serious kick to it; hitting 0-60 MPH in only 3.2 seconds and maxing out at 150 MPH. Not too bad for a little guy!
9. Myers Sparrow
A Cost-Effective Compact Commuter
Size:
Length: 96
Width: 48 in
Height: 57 in
Also called the Corbin Sparrow, this tiny three wheeled car, only seats one passenger (technically the driver then), The Myers Sparrow was designed with city driving and daily commuting in mind, packed with a 20 kW 150 volt electric motor with a range of only 20-40 miles and a max speed of 70 MPH. One of these small cars went for only $13k while they were in production.
10. ElBil Norge Buddy Cab
Tiny Buddy from Norway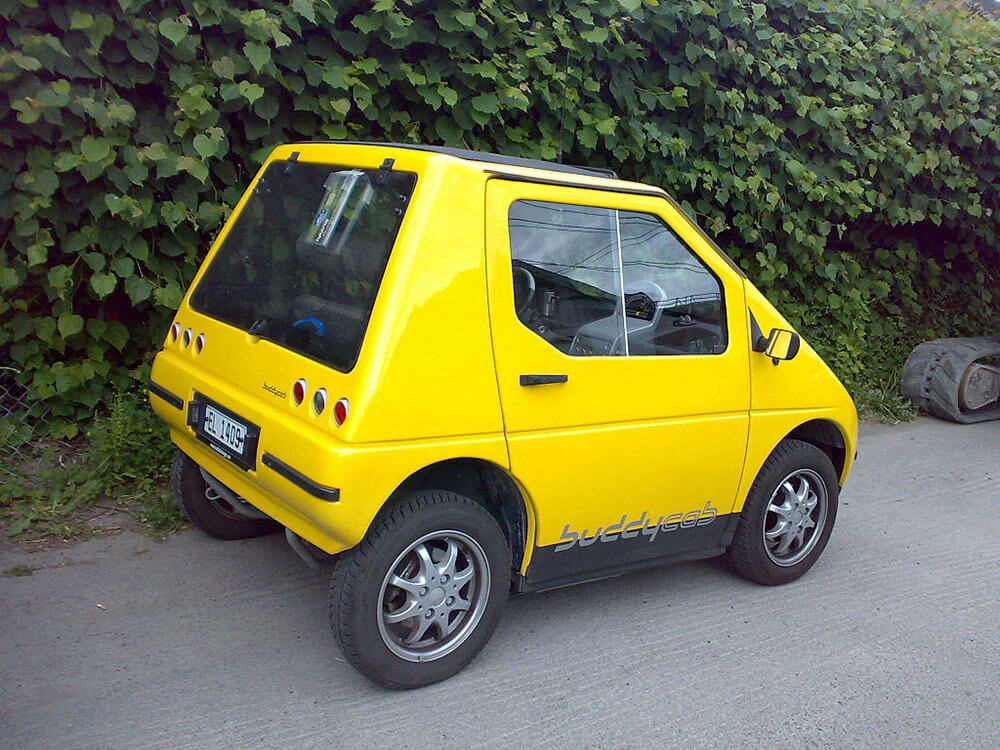 Size:
Length: 96 in
Width: 56.3 in
Height: 56.7 in
This little buddy is a Norwegian electric city car. The tiny car comes in two options, one being the ordinary version and the second being the Buddy Cab which comes equipped with a folding roof. How fun! This super tiny car is also considered to be one of the least expensive subcompact cars to buy in Norway.
11. Fiat 500
A Small, But Safe Car
Size:
Length: 116.9 in
Width: 52.0 in
Height: 52.0 in
Not only one of the smallest cars in the world, but it has also gained the title of being one of the safest, tiny cars too. Back in 2007, it was granted a 5-star safety rating. As a result of its higher safety rating and in addition to its style and design, the Fiat 500 has become incredibly popular as a city car and daily commuter.
12. Peel P50
A Tiny Car To Peel Away In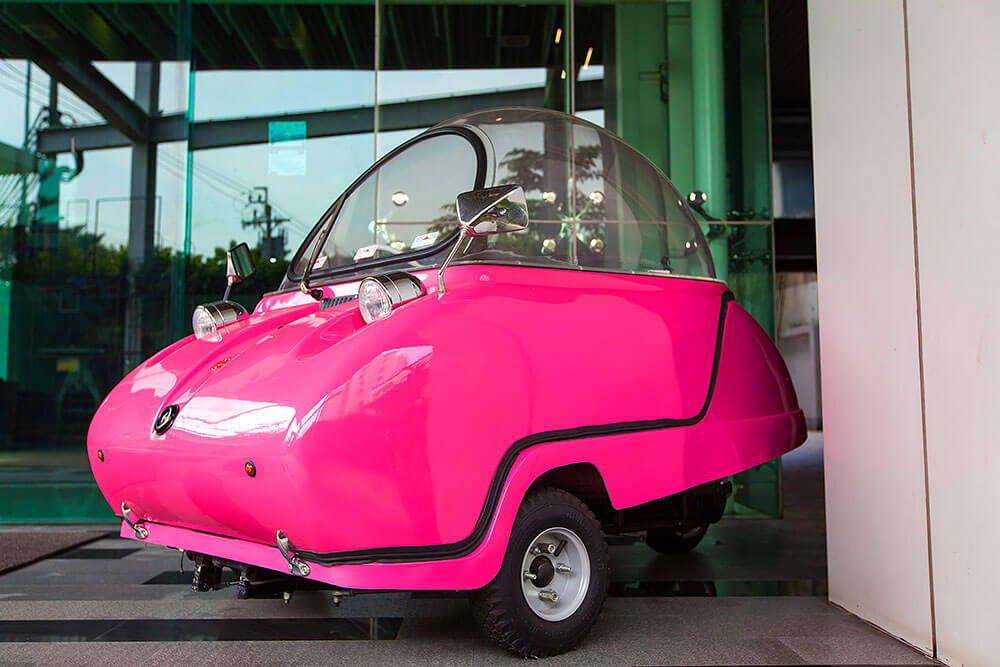 Size:
Length: 52.8 in
Width: 39.0 in
Height: 39.4 in
The Peel P50 was first manufactured during the years of 1962 to 1964 where the three-wheeled microcar did not have a reverse gear. You would have to use a handle in the rear to manually move the car backwards when required. Luckily this car wasn't just small in size, but light in weight! In fact, this small car made the Guinness Book of World Records for being the smallest production car ever made. It is still being manufactured as of today.
There you have it, our hit list of small cars. The pictures may be big, but this subcompact, micro cars are TINY!  What small car would you like to drive around the city in?