Paul Walker, nicknamed Pablo and known for his role as the infamous Brian O'Connor from the Fast and the Furious franchise, was the ultimate car enthusiast. He not only loved to drive cars fast, but Paul Walker's car collection was filled with vehicles that we could only ever dream of driving. When Walker was killed in 2013, we not only lost a great actor, but a family lost a loved one and we also lost a truly passionate car guy.
In honor of the late Paul Walker's birthday, here is a collection of Paul Walker quotes and awesome facts. I also threw in some Brian O'Connor quotes as we have all come to know and love this movie character as well!
Revv to Pablo!
Click To Tweet
Remembering Pablo: Paul Walker Quotes and Facts
1. Paul Walker's full name it actually Paul William Walker IV. He was born on September 12, 1973 in San Fernando, California.
Kicking off the list is a quote about his take on his acting career.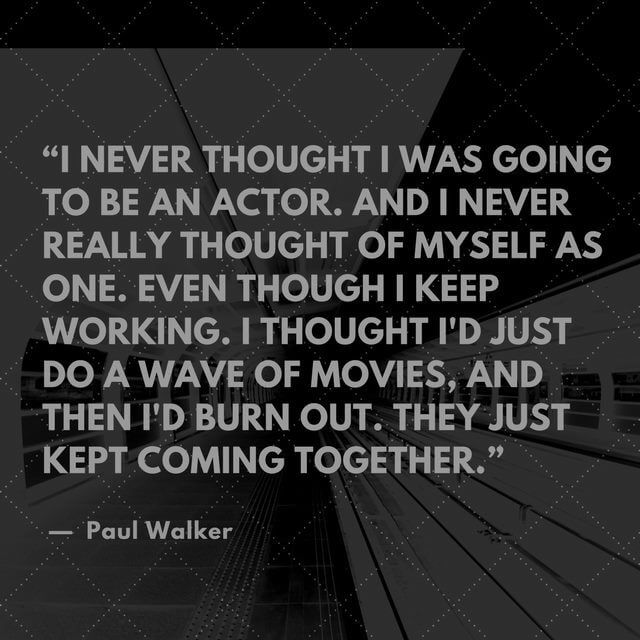 2. Paul Walker didn't start his acting career doing movies. Instead, like many other actors, he started with television. Prior to his first movie, you might have seen him in "The Young and the Restless", "Who's the Boss?", and "Highway to Heaven".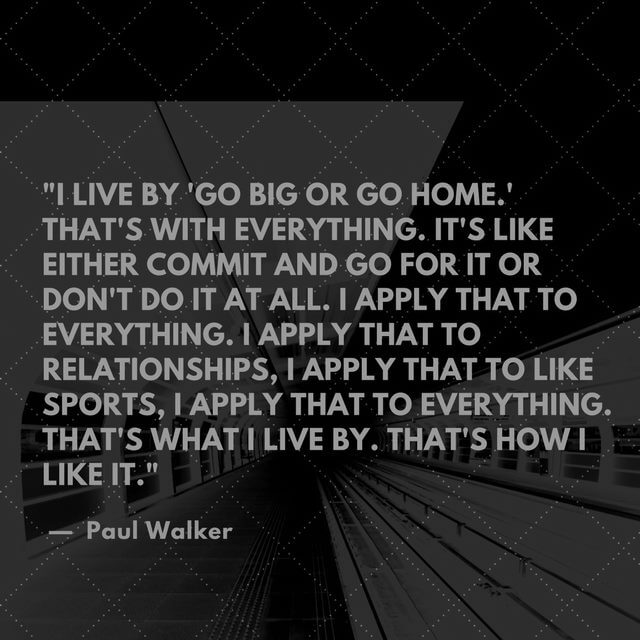 3. The first movie we saw Paul Walker in was in 1986 horror comedy, Monster in the Closet. Walker played Professor Bennett, a minor role, at the young age of 13.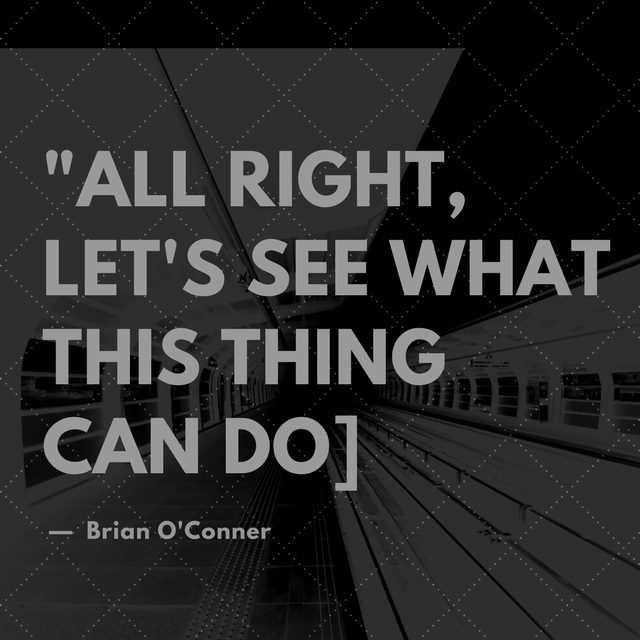 4. There are at least 30 Paul Walker movies out there. His first starring role was in Meet the Deedles in 1998. But his big break wasn't until 2001, when Paul Walker hopped behind the wheel as ex cop, Brian O'Conner in The Fast and the Furious.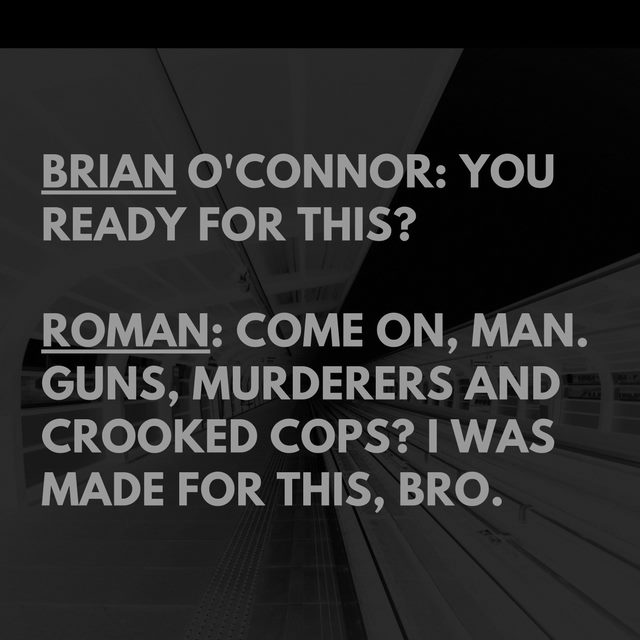 5. In 2 Fast 2 Furious, Pablo did some of his own stunts. Remember that first racing screen in the movie? Yup, that was actually him. Oh and the 180 he pulls off the highway? That was all done by the car enthusiast — and should-of-been NASCAR driver.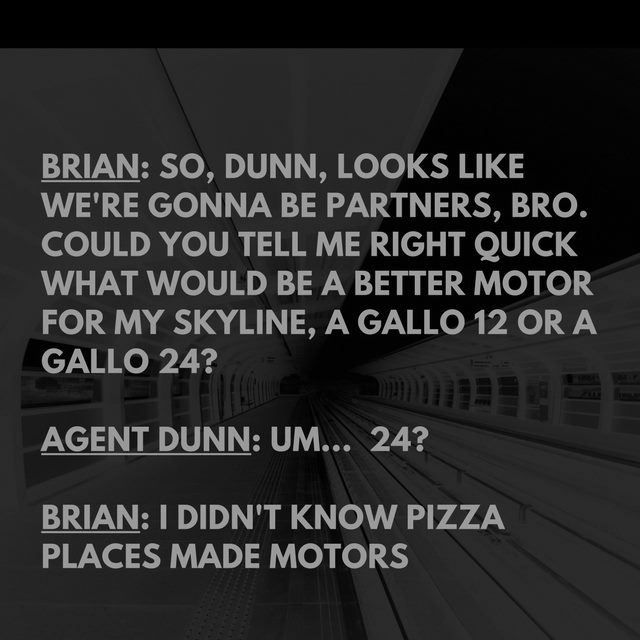 6. The Nissan Skyline you see in the Fast and Furious sequel is actually Paul Walker's car. Who doesn't love this whip?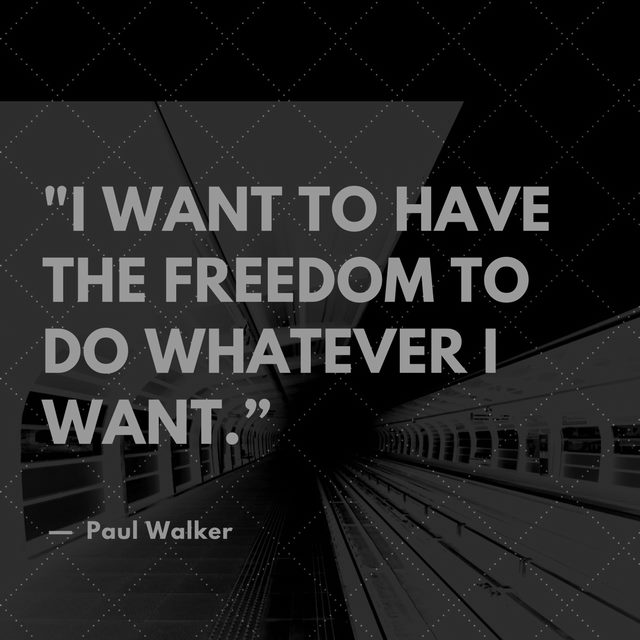 7. The song "See You Again" by rapper Wiz Khalifa and singer Charlie Puth featured in Furious 7 is a Paul Walker tribute. The song became one of the biggest hits for both of the artists. The tribute to Paul Walker was also so popular worldwide that the music video beat out Psy's K-Pop hit, "Gangnam Style", with 2.9 billion views on YouTube in the first week of its release.   
Check out the Paul Walker See You Again tribute.
8. Another cool Paul Walker fact about his car. Paul Walker's Skyline has been priced at an insane cost of $1.35 million! What's more incredible is that when it sold, 50 percent of the sale went to Walker's charity, Reach Out WorldWide.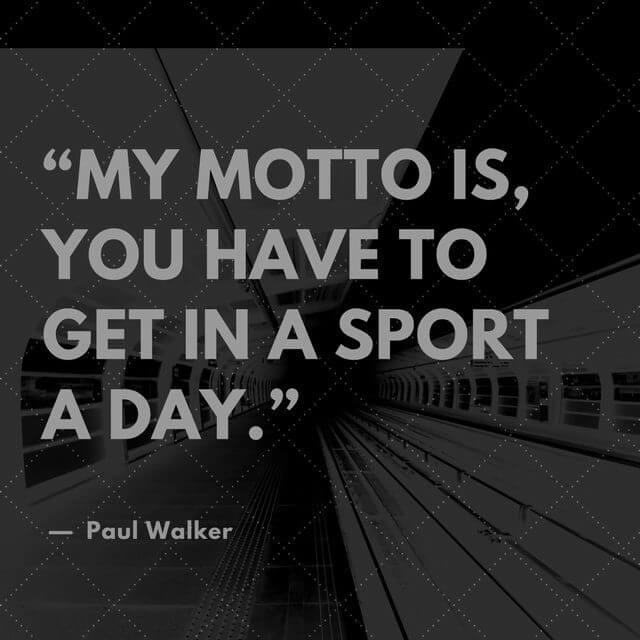 9. At the MTV People's Choice Awards, Vin Diesel, friend to Walker and Furious co-star, sung a few lines from the Paul Walker tribute song in honor of the late actor. The two met when they filmed the first Furious movie in 2001 and became very close friends.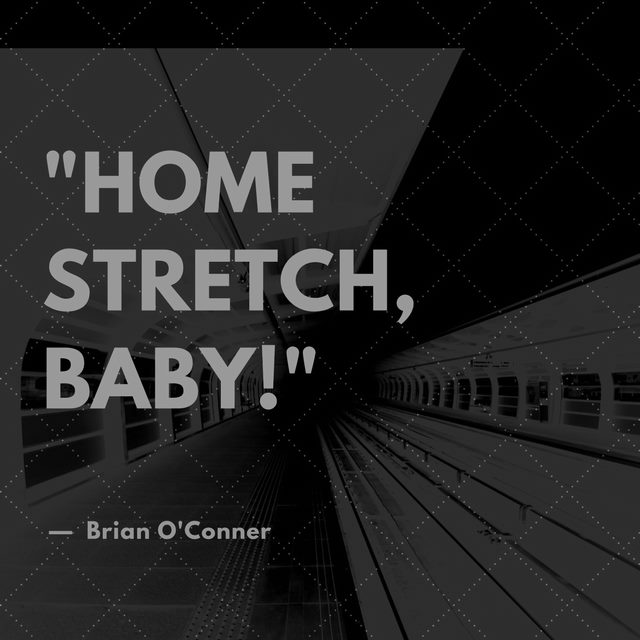 10. Vin Diesel also explains that the 7th Fast and Furious movie was "for Paul" and the most recent F8 movie, Fate of Furious was "from Paul".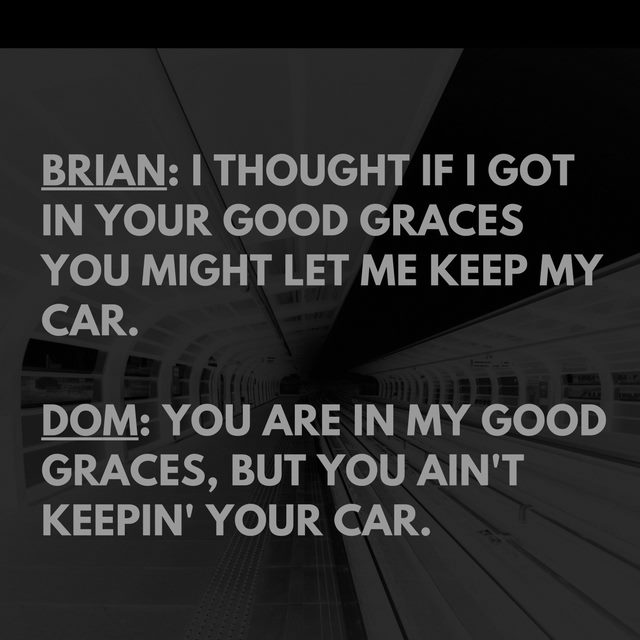 11. There's no doubt that you know at least some details about the devastating car crash that led to Paul Walker's death and took the life of his friend, Roger Rodas as well. But exactly what car did Paul Walker die in? It was a 2005 Porsche Carrera GT with a powerful V10 engine boasting 605 hp and capable of hitting a top speed of 208 mph.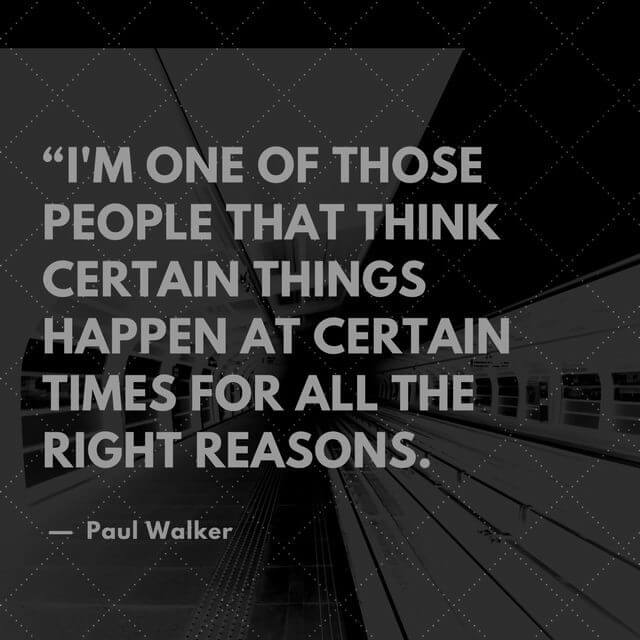 12. At the time of his death, Paul Walker's net worth was $25 million. He left his estate to his daughter, Meadow Rain Walker.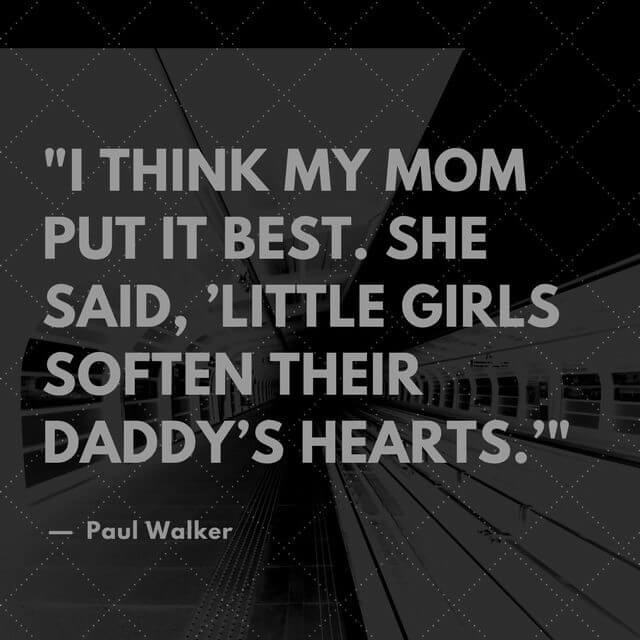 We end this collection of Paul Walker quotes and facts with this: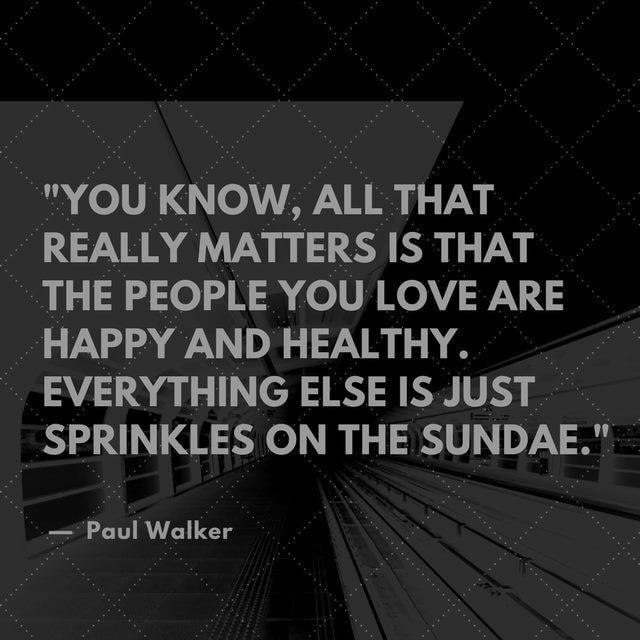 So simple, but yet so true. Wise words!
While Paul Walker is no longer with us, his legacy remains with a massive fan base. Hope you enjoyed the Paul Walker quotes and facts! Happy Birthday to what would have been your 44th birthday.
Have any Paul Walker facts or quotes  you want to share with other fans?